Back to list
source:
Release date: 2021-06-27 21:30:40
Stainless steel furniture
has entered the high-end home furnishing field, attracting the attention of international hotels, various high-end venues, bars KTV, and villa home furnishings.
So why is stainless steel luxury furniture so popular? The following will take you into the factory to understand the production process and production process.
Stainless steel luxury furniture includes all furniture with metal texture, dining table and chair sets, stylish coffee tables, modern chairs, sofa sets, desks, side tables, coffee tables and other products.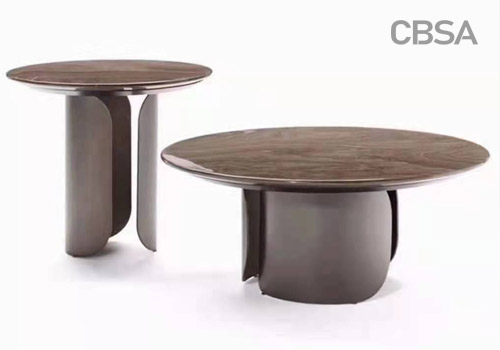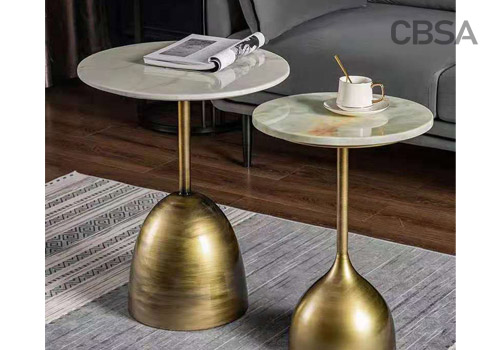 Stainless steel luxury furniture production is divided into several processes:
1. Shape design, cutting materials according to shape plan.
2. Welding and polishing. After the materials are prepared, perform the welding and polishing of the shape to make the furniture structure shape and achieve the effect of solid and safe use.
3. PVD coloring. After the furniture is polished, the coloring process is used to make PVD surface coloring, so that the appearance of the furniture surface has a brilliant color that attracts attention, that is, to achieve the design effect of market demand and user satisfaction.
4. Combine the soft furnishings of the furniture to complete the installation project of all kinds of furniture, such as sofas, the metal frame and the sponge soft decorations are combined and installed to form the final overall effect of the sofa. The dining table is installed by a combination of metal structure and tabletop marble, and other tables and chairs follow the same process to complete the final product effect.
Let's share some pictures of the products made in the production workshop below to let everyone know the production process of stainless steel luxury furniture.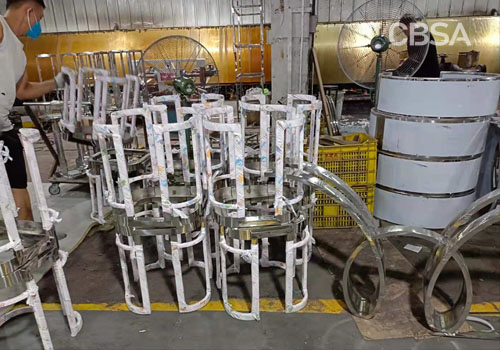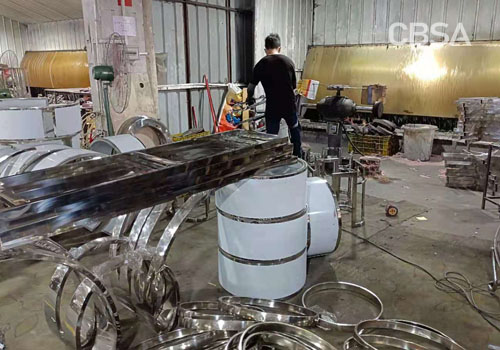 If you want to know more colorful stainless steel luxury furniture, please continue to pay attention to CBSA International and show you more updated
metal furniture
.